Our New Addition …..
Finally our New Scania Hiab has arrived and no time has been wasted getting her loaded and out on the road.
The Scania has been a welcome addition as our continued growth has meant an increase in vehicle movements,  with 10 rigs now operating at any one time the back up support needed to be reinforced. The vehicle is proving to be fuel efficient and low in emissions for a vehicle of this type and thus future proofs us for the demands of operating within London and surrounding counties, and I think it's fair to say that its a very attractive addition to the fleet.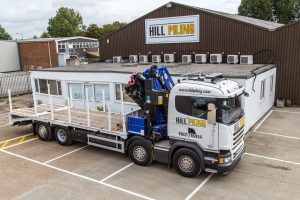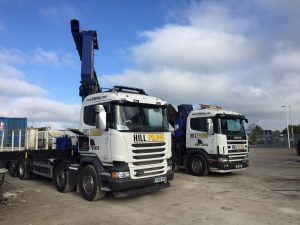 The redesigned Hill Piling website has now been launched.
The site has been designed to be mobile friendly and easy to navigate. You can view our case studies on the new website. The website has been designed by Doncaster web design agency Stovin Advertising.